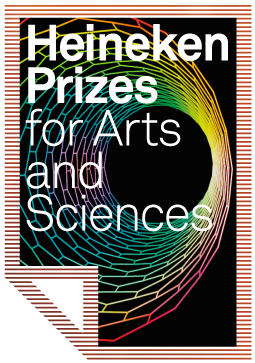 Heineken Prizes
Honouring the best in Arts and Sciences
1 Million US Dollars prize money for Science, 100,000 euros for Art and 40,000 euros for Young Scientists
In the past five decades the Heineken Prizes have grown to become an internationally renowned institution and are nowadays Netherlands' most prestigious awards for arts and sciences. Every two years we honour five renowned researchers on a global scale and one Dutch artist working in the Netherlands. The laureates offer new perspectives, realise unexpected breakthroughs and open new paths for others to take.
Since 2010 we also celebrate the future generations. We reward four young researchers, employed at a Dutch research institute, whose work holds great promise, and who will be presented with Heineken Young Scientists Awards.
Coming up
Nominations for the 2020 prizes and awards are no longer being accepted at this moment. This year's Heineken Prizes announcements for Sciences will take place from the 2nd until the 5th of June. The laureates of the Heineken Young Scientists Awards are announced on the 29th of June. The following round of nominations will begin in June 2021.
Legacy
In 1964 Alfred Heineken endowed the Dr H.P. Heineken Prize for Biochemistry and Biophysics in honour of his father, Henry Pierre Heineken, who was a chemist with a passion for science.
Prizes
The Heineken Prizes reward individuals in the fields of Biochemistry and Biophysics, Art, Medicine, History, Environmental Sciences and Cognitive Science.
Nomination and Selection
The awarding is entrusted to the Royal Netherlands Academy of Arts and Sciences, one of the world's leading institutions in its field.
Award Ceremony
During the award ceremony we celebrate the extraordinary achievements of the laureates in both science and art.
Heineken Prizes and Heineken Young Scientists Awards
Ward Kentie
2020-06-02T16:29:25+02:00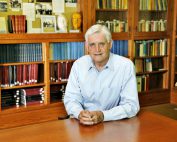 Dr H.P. Heineken Prize for Biochemistry and Biophysics 2020