The Heineken Young Scientists Awards are intended to give the next generation of talented researchers extra encouragement. They are presented simultaneously with the international Heineken Prizes to promising young researchers whose outstanding work sets an example for other young scientists and scholars. The Awards are funded by the Alfred Heineken Fondsen Foundation.
Domains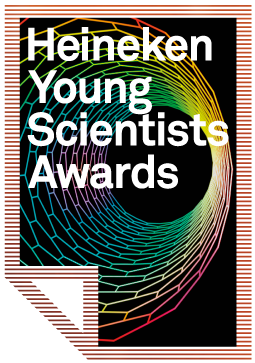 The Heineken Young Scientists Awards are presented since 2010. As of 2018, four awards are conferred, one in each of the following domains:
Medical/Biomedical Sciences
Humanities
Natural Sciences
Social Sciences
Monetary award
The Heineken Young Scientists Awards include a monetary award of 10,000 euros.
Trophy
In addition to the monetary award, the winners also receive a trophy. This is an artwork cut from linen and which symbolises a document, diploma or unwritten page, the meaning of which can be freely interpreted by the recipient. The artwork was designed and produced by Jeroen Henneman.