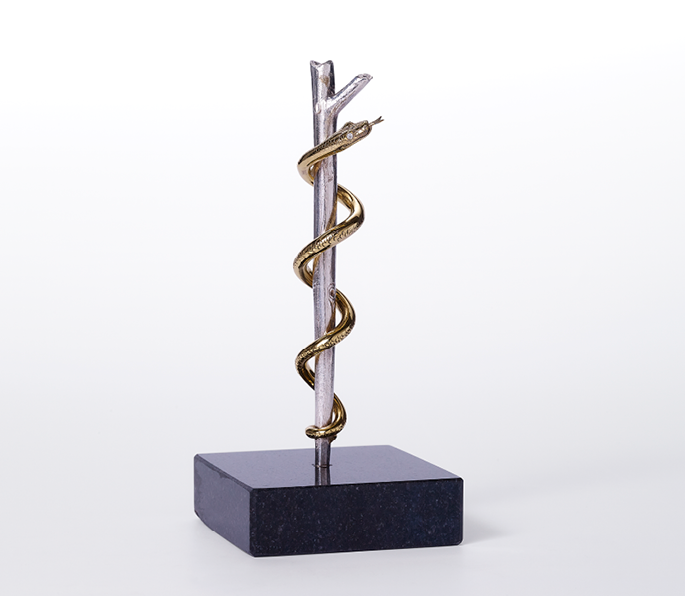 The trophy includes an ornamental replica of the staff of Aesculapius, the ancient Greek symbol of medicine. The piece shows a golden snake, with diamonds for eyes, entwined around a staff. The trophy was designed and produced by Simons Jewellers.
The Dr A.H. Heineken Prize for Medicine recognises pioneering work in medicine and is awarded to a researcher whose achievements have led or are expected to lead to an important application in medical practice.
The prize consists of 200,000 US Dollars and a trophy; it is funded by the Alfred Heineken Fondsen Foundation. The prize was established in 1989 and is awarded every two years.