Inspiring conversations between the leading people of science and art
The outstanding achievements of the 2022 Heineken Prizes laureates and the 2022 Heineken Young Scientists were honoured on Thursday, September 29, 2022, at the Muziekgebouw aan 't IJ in Amsterdam.
During the Award Ceremony, we introduced the (online) audience to the people behind the prizes and show how big the societal impact of their work is on our daily lives. The programme was hosted by Dr Barry Fitzgerald. He led five talks between the ten laureates. The conversations were alternated with additional speakers and music performances.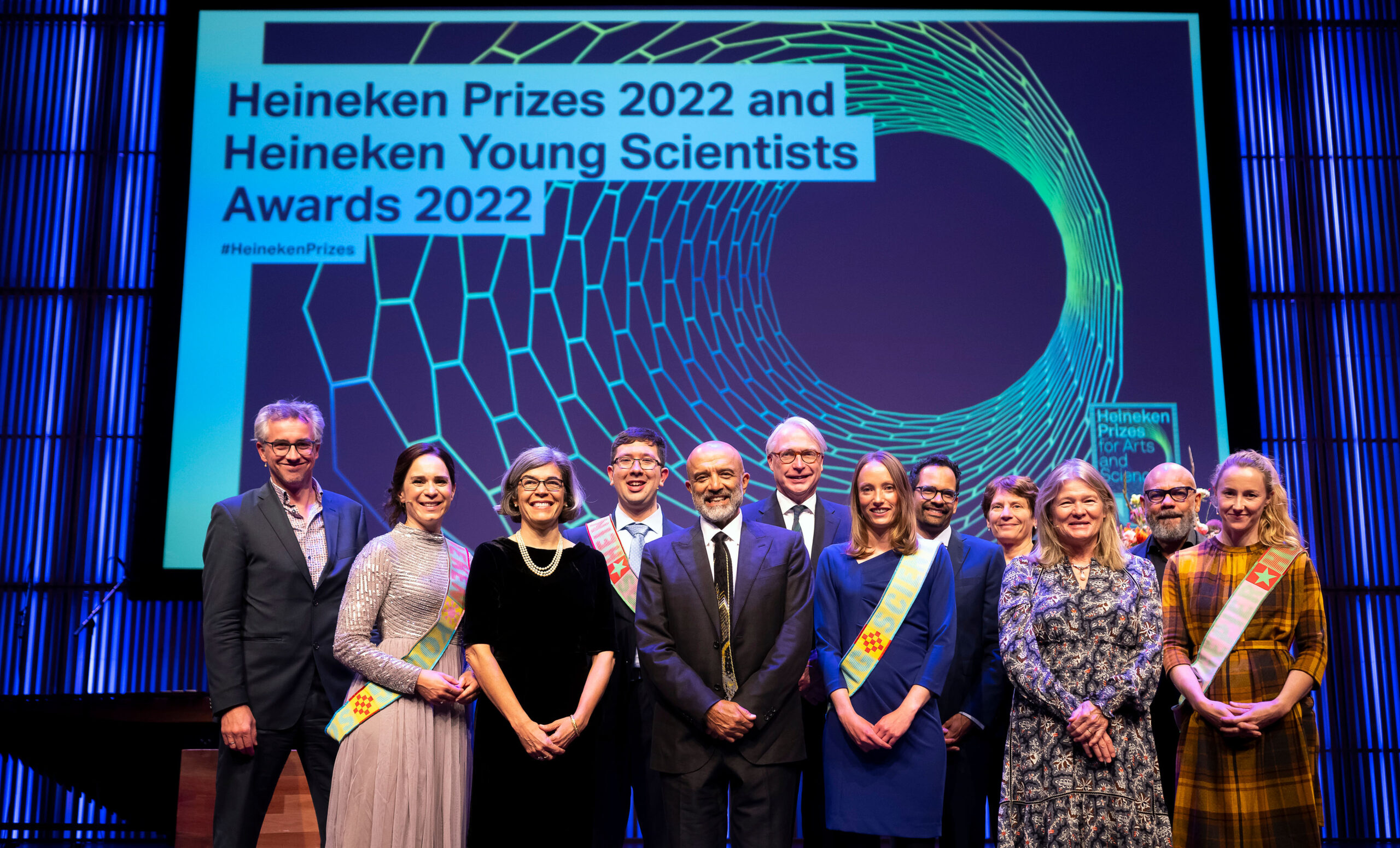 Heineken Prizes 2022 Lectures
September 27 & 28, 2022. Scheltema, Leiden, The Netherlands.
Heineken Prizes Interviews
Interview with Carolyn Bertozzi

Dr H.P. Heineken Prize for Biochemistry and Biophysics 2022
Interview with Sunil Amrith

Dr A.H. Heineken Prize for History 2022
C.L. de Carvalho-Heineken Prize for Cognitive Science 2022
Interview with Remy Jungerman
Dr A.H. Heineken Prize for Art 2022
Interview with Vishva Dixit
Dr. A.H. Heineken Prize for Medicine 2022
Interview with Corinne le Quéré
Dr A.H. Heineken Prize for Environmental Sciences 2020
Interview with Bruce Stillman
Dr H.P. Heineken Prize for Biochemistry and Biophysics 2020
Interview with Carl Folke
Dr A.H. Heineken Prize for Environmental Sciences 2022
Interview with Robert Zatorre
C.L. de Carvalho-Heineken Prize for Cognitive Science 2020
Interview with Karl Deisseroth
Dr A.H. Heineken Prize for Medicine 2020