Alfred Heineken
Inspiring — Curious — Creative
>Alfred H. Heineken was a multi-faceted man. The world knew him as a brewer and entrepreneur, but Alfred Heineken never stopped developing his interests in other fields. Out of this unquenchable thirst for knowledge grew his profound admiration for scientists. This in turn gave birth to the prestigious Dr H.P. Heineken Prize and Dr A.H. Heineken Prizes, which are awarded every two years.
I've always set out to become homo universalis: a brewer, a composer, an architect, an anthropologist, a photographer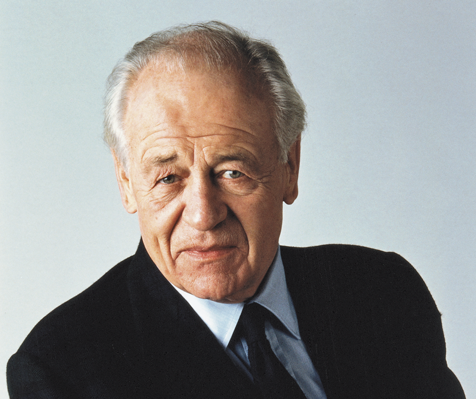 Alfred H. Heineken was born on 4 November 1923 in Amsterdam. From an early age it was clear that Alfred would be the third generation Heineken who would take over the management of the brewery. Thanks to his vision and intuition the company has evolved into a leading player in the world beer market.
            But Alfred H. Heineken was much more than a respected businessman. He was a man of unbridled curiosity, for whom science and art were not so much an enrichment of life as a necessity of life. 'Deep down, my father was an inventor, a man with an inquiring mind', says his daughter, Charlene de Carvalho- Heineken.
            Alfred Heineken had great respect for science and its practitioners, and he was also fascinated by art. He felt, from a young age, that they were not given the recognition they deserved. So, he established a number of foundations with a view to eventually using them to fund prizes for scientists. With regular donations to the foundations from Alfred Heineken, and prudent invest­ment management, enough capital had been accumulated by the late 1980s to fund biennial prizes for researchers working in the fields of biochemistry and biophysics, medicine, environ­mental sciences, history, and art. In accordance with Alfred Heineken's wishes, the prizes are awarded by juries appointed by the Royal Netherlands Academy of Arts and Sciences (KNAW).
            Alfred Heineken died on 3 January 2002, but the Heineken Prizes live on as a celebration of scientific and artistic achievement. 'I want the prizes to act as a stimulus to researchers, as well as a reward for past accomplishments.'
/TBD/ Introtekst excepteur sint occaecat cupidatat non proident, sunt in culpa qui officia deserunt mollit anim id est eopksio laborum. Sed ut perspiciatis unde omnis istpoe natus error sit voluptatem sera bel accusantium doloremque eopsloi laudantium, totam rem aperiam, eaque ipsa quae.